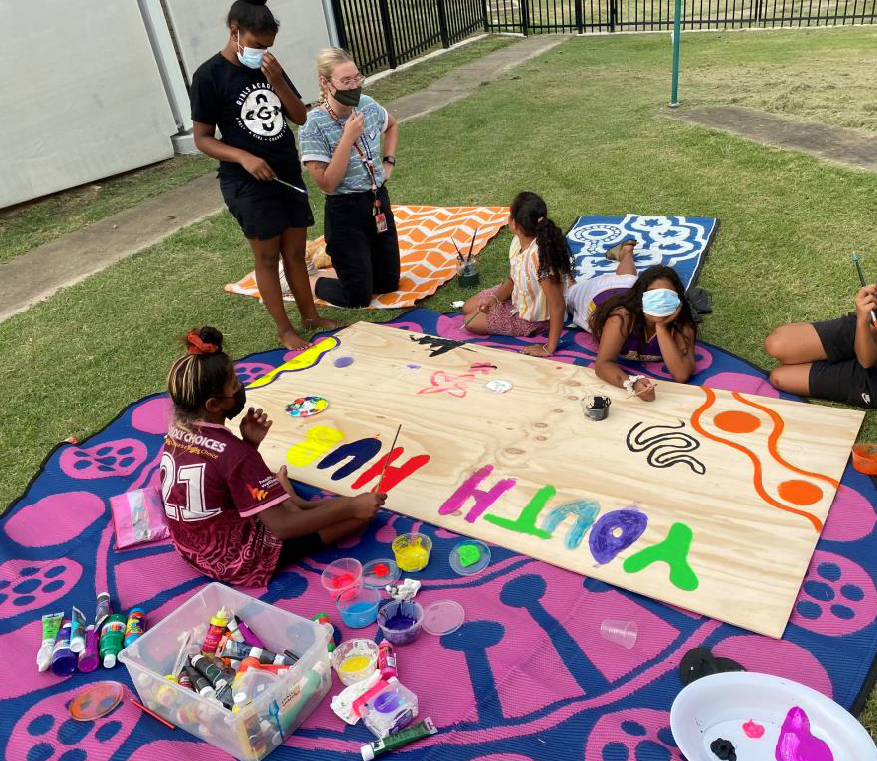 After Hours Youth Hub connects Cherbourg young people
March 31, 2022
CRAICCHS has been providing a safe space for the young people of Cherbourg, helping to reduce feelings of isolation, grief and past trauma.
The CRAICCHS After Hours Youth Hub supports young Aboriginal and Torres Strait Islander peoples through mental health activities while improving access to education and healthcare services.
Participants of the program believe it provides so much more than that — it's a place of rest, good food, and connection.
"I like coming to the Hub because when you walk in there is a group of people who actually care about how your day was and how you are going," said a participant.
Operating till late every night of the week, the Hub is usually attended by up to 20 young people in a single evening. Young people can participate in a wide variety of activities, they can cook dinner, relax on couches while communicating about issues that affect them.
"Our goal is to equip the kids with knowledge and tools to support their mental health," said Project Coordinator Chantelle Filjak.
"We meet the kids where they are – if they've had a bad day, how can we make a better? Sometimes it's dinner and a chat, sometimes it's connecting them with another service to get them the support they need."
The Hub workers also reserve some nights each month for outreach or health checks to maximise their positive impact within the community.
Funding from the Darling Downs and West Moreton PHN supports the Hub to continue to provide support to young Aboriginal and Torres Strait Islander peoples within the Cherbourg community.
CRAICCHS (Cherbourg Region Aboriginal and Islander Community Controlled Health Service) provides high quality social, health and wellbeing programs to empower and strengthen Aboriginal and Torres Strait Islander peoples in Cherbourg and surrounding areas.