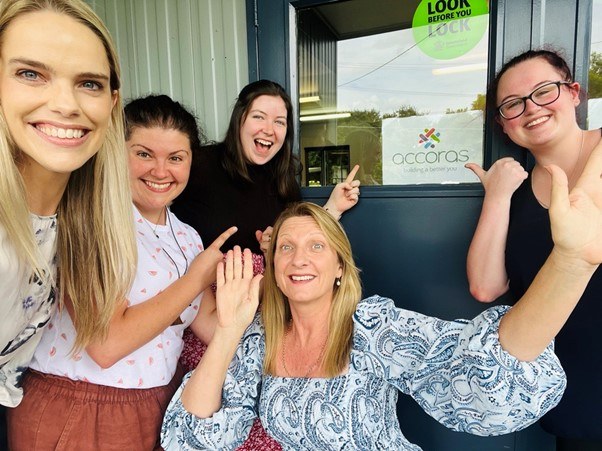 APOP empowering children to improve their mental health and wellbeing
April 28, 2023
Accoras Psychosocial Outreach Program (APOP) is a time-limited outreach mental health service supporting children (infant to 11yrs) and their families to improve mental health and wellbeing, reduce waiting lists for local mental health services, and support the schools who are also supporting these vulnerable families.
Recent natural disasters and the resulting distress and trauma in the West Moreton region and led to the mental health system experiencing greater demand than ever before. Long waitlists meant children could not get mental health support when they needed it. As such, Darling Downs and West Moreton PHN and Accoras worked in partnership to deliver APOP as a pilot service to respond to this emergent need.
The program provides goal-focused, holistic, and tailored support and brief case management for children with (or at risk of developing) severe mental illness or impaired psychosocial functioning. Goals are tailored to the individual needs, lives and strengths of children and families, focusing on:
emotional and physical health and wellbeing
improving school engagement
functioning and communication in both parents and children
building key life skills to help children flourish.
APOP, which is based within Silkstone State School, supports children, families and schools across the West Moreton region. Intervention is delivered in homes and schools, where support is most needed, and the techniques learnt need to be applied.
Accoras General Manager, Suzie Lewis, reflected on the necessity of the service: "APOP is reaching children and families who have been missing out – either because they were on long waitlists, or not able to access mental health support at all. It is a critical service equipped to respond to severe and complex mental illness in a way that centres the child, resources the family, and involves schools and other key community supporters."
The service has been very well received by local services, school, and families. One mother told Lewis: "You guys [APOP] have done amazing with my child. He is no longer having meltdowns when having hard conversations about his responsibilities and his emotions. Before getting help from you ([APOP], both [my son] and I were scared of me going back as he would have no-one to help him when the school called. Now, we're not as worried. I haven't had to pick him once since the beginning of the school year. I know he can self-regulate and solve his problems. And he knows it too."