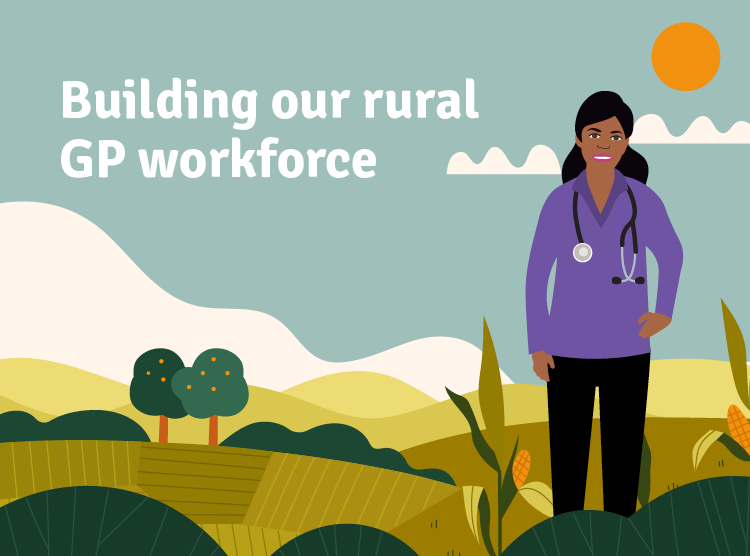 Building a stronger GP workforce for our region
September 30, 2022
Darling Downs and West Moreton PHN will play a key role in the future distribution of the GP workforce after being awarded a grant through the Australian Government's Health Workforce Program.
Our PHN is one of seven Queensland PHNs that will provide analysis and advice on the priority locations for GP training placements to meet current and future GP workforce needs, through the Australian General Practice Training (AGPT) Program GP Workforce Planning and Prioritisation grant.
This work will make a vital contribution to the future of GP training within the upcoming transition to a college-led model of training from 1 February 2023. Announced by the Australian Government Department of Health and Aged Care, the AGPT Program will be delivered by the Australian College of Rural and Remote Medicine (ACRRM) and the Royal Australian College of General Practitioners (RACGP) to build a training model that is focused on training doctors in the areas that them most.
"Like many regions across Australia, our region is facing significant GP workforce shortages, with a particular impact being experienced within our region communities. Our advice will help inform the distribution of the GP trainee workforce and build a stronger workforce presence across our region," said Darling Downs and West Moreton PHN CEO, Lucille Chalmers.
The distribution approach under the college-led model will provide flexibility to meet demand across Australia, while also providing flexibility to ensure positive registrar experiences.
The AGPT Program provides full-time, on-the-job training for doctors who want to specialise in general practice and/or rural and remote medicine who can then work as GPs anywhere in Australia. The three-to-four-year training program offers 1,500 training places each year under a competitive merit-based process.
"We've partnered with our primary care workforce and established strong stakeholder relationships across the health system since 2015. These relationships, along with our comprehensive Health Needs Assessment, means we are well-placed to advise on the health and service needs of our region," said Ms Chalmers.
Building a strong and sustainable GP workforce requires the ongoing support and engagement of many stakeholders, which is why our PHN will continue to work broadly to attract and support GPs in our region.