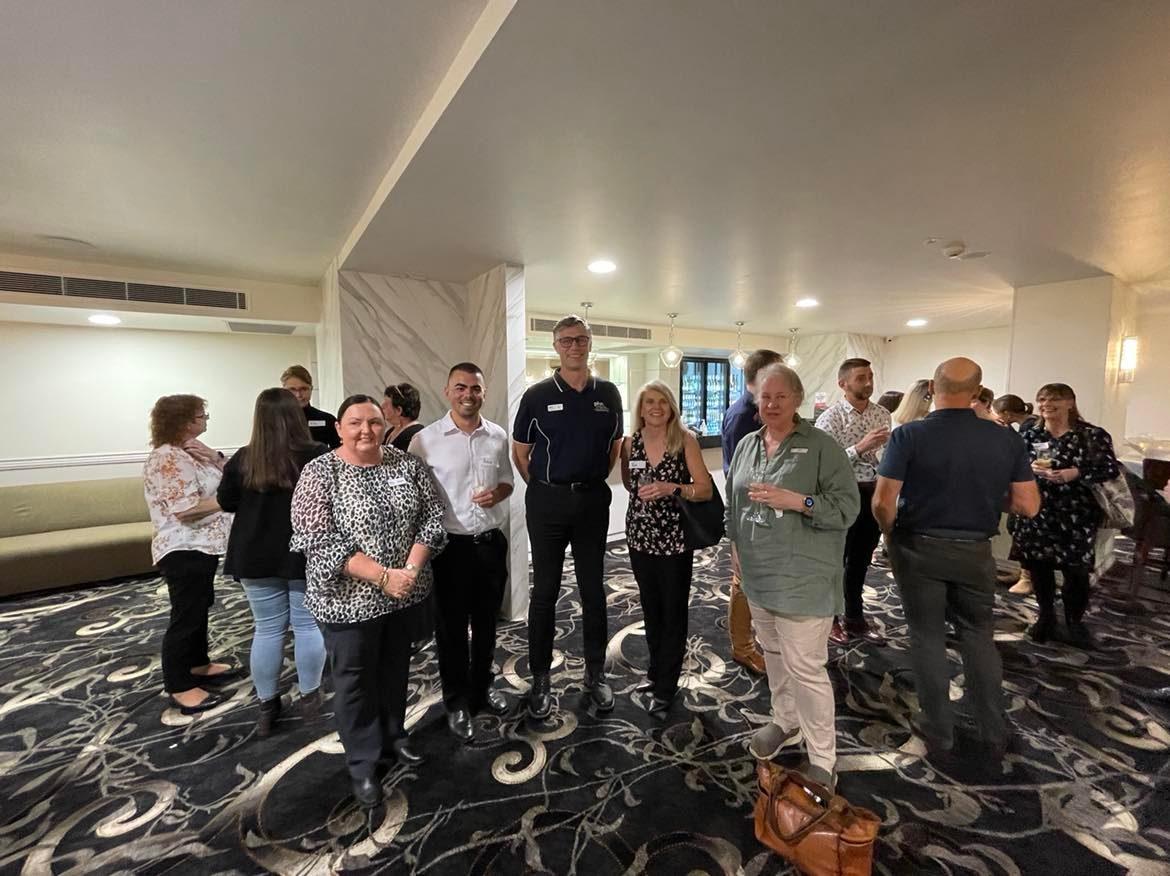 Building healthier communities starts with a connected health workforce
May 24, 2022
Darling Downs and West Moreton PHN is connecting health professionals across the region with its local Meet and Greet events.
The Meet and Greets provide an opportunity for local health professionals to strengthen relationships, voice ideas and feedback, and discuss how we can collectively improve primary healthcare in their communities.
After two years of COVID-19 restrictions on events, the opportunity to connect in-person has been well received with over 160 health professionals attending from Stanthorpe, Warwick, Goondiwindi, Chinchilla and Toowoomba.
Lucille Chalmers, CEO of Darling Downs and West Moreton PHN has been taking these opportunities to connect with health professionals across the Darling Downs.
"It has been heartening to see so many dedicated health professionals attend the Meet and Greets. It demonstrates a real interest in collaborating to strengthen primary healthcare throughout the region," said Ms Chalmers.
The PHN's Senior Leadership Team have also been in attendance to provide transparency and improve communication between the PHN and local health workforce.
"We will continue to create opportunities to foster connections to ensure we support primary health care professionals to improve the care they provide to their patients."
Upcoming Meet and Greets are scheduled for Dalby, Gatton, Springfield, and Ipswich. To view the schedule and register, click here.