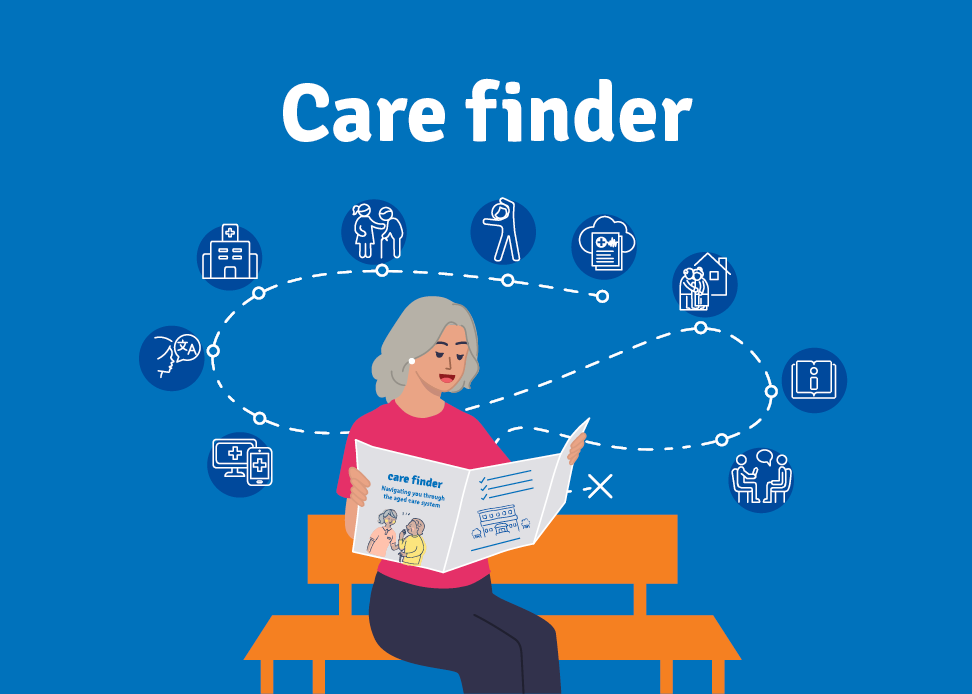 Care finder launches in Darling Downs and West Moreton region
May 31, 2023
Darling Downs and West Moreton PHN will fund service providers to deliver additional support to older people across our region as part of the new care finder program launched in early May.
The care finder program is the result of the Connecting Senior Australians to Aged Care Services measure from the 2021-22 Commonwealth Budget.
The program, which is currently funded until June 2025, is focussed on supporting older Australians who need intensive assistance to understand and access aged care, connect with other supports in the community, and stay connected with other services they need.
The care finder program works with My Aged Care, but provides intensive face-to-face support, for people who might otherwise fall through the cracks, perhaps resulting in homelessness or poorer health and social outcomes.
Darling Downs and West Moreton PHN is pleased to announce the appointment of three local providers funded to provide the care finder program across our region:
Aged and Disability Advocacy Australia (ADA)
Footprints Community Limited
STAR Community Services.
Darling Downs and West Moreton PHN Executive Director Primary Care and Integration, Stewart Gordon, reflected on the care finder program as an exciting opportunity for support in navigating the complex aged care system and accessing its services.
"The care finder program is an opportunity to support our vulnerable older people who may not be able to arrange services without intensive support and do not have a family member or friends who can help," said Mr Gordon.
The example case study below highlights the difference care finders can make in helping the older people in our region to understand and access aged care and connect with other relevant supports in their community.
June, 79, lives alone in a small rural town and is estranged from her family who now live interstate.
June had been referred to Meals on Wheels by her GP as she was losing weight and was later referred to the area's care finder following concerns from neighbours due to her unkept unit.
The care finder, Amy, through conversations learned that June had experienced some past trauma and was struggling on her lonesome. Through weekly visits, June developed a trusted relationship with Amy. After a few weeks, Amy navigated June through registering with My Aged Care.
It was determined that June would be eligible for the care finder program due to not having a care / support person, difficulty communicating due to low literacy, and reluctancy to engage with the government due to her past trauma.
Through the care finder process, June was assigned a level two Home Care Package to assist her with household tasks such as house cleaning, shopping, and lawn mowing. Amy supported June to select a service provider to deliver her Home Care Package.
Since then, Amy has maintained contact with June. She noted that June is happier in herself; her unit is clean and tidy, and the neighbours are no longer concerned.
For more information on the care finder program, click here https://www.ddwmphn.com.au/carefinder.