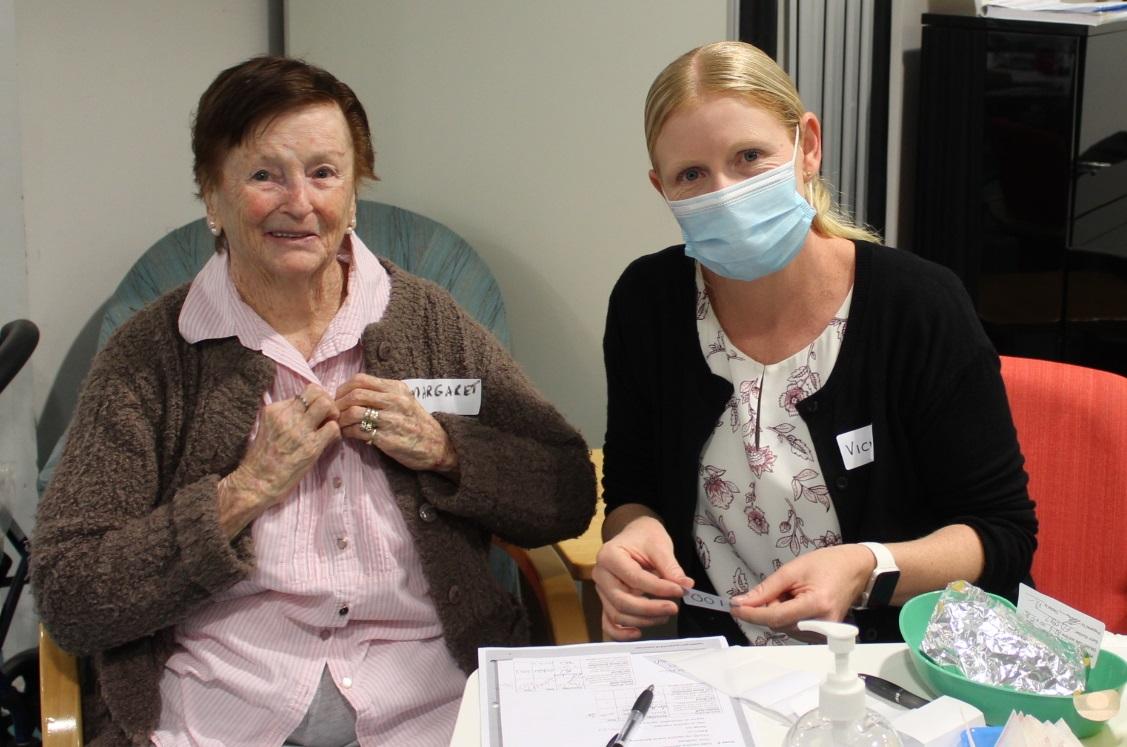 Final RACF residents receive COVID-19 vaccine
June 25, 2021
Residents at Kaloma Home for the Aged in Goondiwindi have this week become the final residential aged care facility (RACF) residents in the Darling Downs and West Moreton PHN region to receive dose two of their COVID-19 vaccine.
Kaloma is the 67th RACF to have all residents fully vaccinated marking the end of a four-month concerted effort to ensure all older persons living in RACFs are protected from COVID-19.
Roll-out of the COVID-19 vaccine to RACF residents in the Darling Downs and West Moreton region commenced on 2 March 2021 at the Bupa Glenvale facility in Toowoomba.
Since then, over 10,000 Pfizer vaccinations (including both dose one and dose two) have been given to residents and aged care facility staff.
Darling Downs and West Moreton PHN CEO Merrilyn Strohfeldt said it was pleasing to see the culmination of months of hard work leading to this milestone moment.
"As we know, older Australians particularly those living in residential aged care facilities are one of the more at-risk groups and it is pleasing to see all residents now vaccinated against COVID-19," Ms Strohfeldt said.
"I would like to take this opportunity to thank the residential aged care facility staff in the region and the commercial vaccine providers for their efforts to make this possible."
Kaloma Director of Nursing/Facility Manager Tenneille Aguilar said the reality of having all residents in the facility vaccinated comes with great relief to staff, residents and their loved ones.
"The last 18 months since the COVID-19 pandemic reached Australia has presented many challenges to aged care facilities to ensure residents are kept safe and as well as possible," Ms Roberts said.
"Having all of the residents vaccinated provides another layer of protection giving comfort not only to the residents themselves but also to their families and loved ones."
The region has had five commercial providers administering the vaccine in RACFs including Aspen Medical, Health Care Australia, Australian Defence Force, Sonic Health and International SOS.