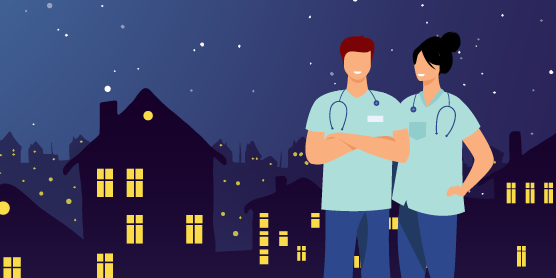 GP After Hours Support Program in its second year
January 31, 2023
Darling Downs and West Moreton PHN has continued on from the success of the GP After Hours Support Program.
The program was introduced in 2021 to support general practice and the increased patient demand for service. The PHN offers payments and practice performance support tools for general practices to extend their opening hours into the after hours period to address the additional demands being experienced across the health system and our communities through increasing appointment availability for working-age people in the region.
In 2021, the original program was promoted to all general practices in the Darling Downs and West Moreton region, with 35 general practices opting in.
The program resulted in 829 after hours sessions and over 40,000 patient appointments conducted by the participating practices, resulting in timely access to healthcare and significant savings when compared to standard presentation costs at emergency departments. The practices were also able to report information on patient demographics, presentations and patient satisfaction.
The program highlighted an opportunity to further prioritise preventative health care and the PHN committed to continuing the program to address the ongoing demands in the primary health system whilst supporting practices to deliver preventative health care to the entire community.
Subsequently, in November the GP After Hours Support Program was adapted and expanded to ensure continued benefit to practices and community.
Since its continuation, the renewed program has had 36 practices return expressions of interest, resulting in 229 after hours sessions and 67,054 patient appointments conducted by the participating practices so far. Additionally, a number of preventative health sessions have been undertaken, including antenatal appointments, GP Management Plans (GPMP), heart health assessments, health assessments for 45-49 year-olds, and Aboriginal and Torres Strait Islander health assessments.
The PHN anticipates that the GP After Hours Support Program will continue to play a crucial role in addressing community needs, including long waiting times and inaccessible preventative health care for the cohort who work during standard business hours, and unsustainable emergency department presentations.