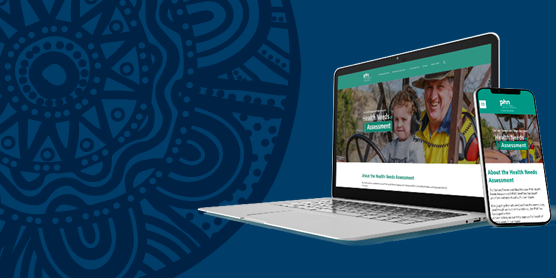 Health Needs Assessment refreshed for 2023
January 31, 2023
Darling Downs and West Moreton PHN Health Needs Assessment (HNA) identifies the health priorities and opportunities for improving the health of people living in our region. In late-2022, the PHN undertook a full refresh of the HNA, updating data and refining the structure to improve ease of use.
This refresh was the result of an in-depth review with new data and analysis, and the inclusion of new information from our stakeholders, services and the community.
By bringing this information together into our HNA, the PHN develops a clearer picture of how we can ensure our commissioned programs will deliver services that provide the right care, in the right place, at the right time.
Darling Downs and West Moreton PHN CEO Lucille Chalmers said the HNA is an opportunity to reflect our unique position for connecting and refining information from multiple sources.
"This latest update of our HNA ensures our commissioning decisions are backed by current and comprehensive data,"
"We encourage our partners in the health system to also take advantage of this high-quality source of health information about our region." said Ms Chalmers.
In 2023, the HNA will continue to be updated with the latest official health data. It will also be updated with the findings from our TALK ABOUT campaigns which this year will focus on topics such as Digital Health Awareness and Alcohol and Other Drug Use. Through this ongoing process, our HNA will reflect our connection with the people in our region on the topics that matter most to them and their health.
To view our HNA, click here.