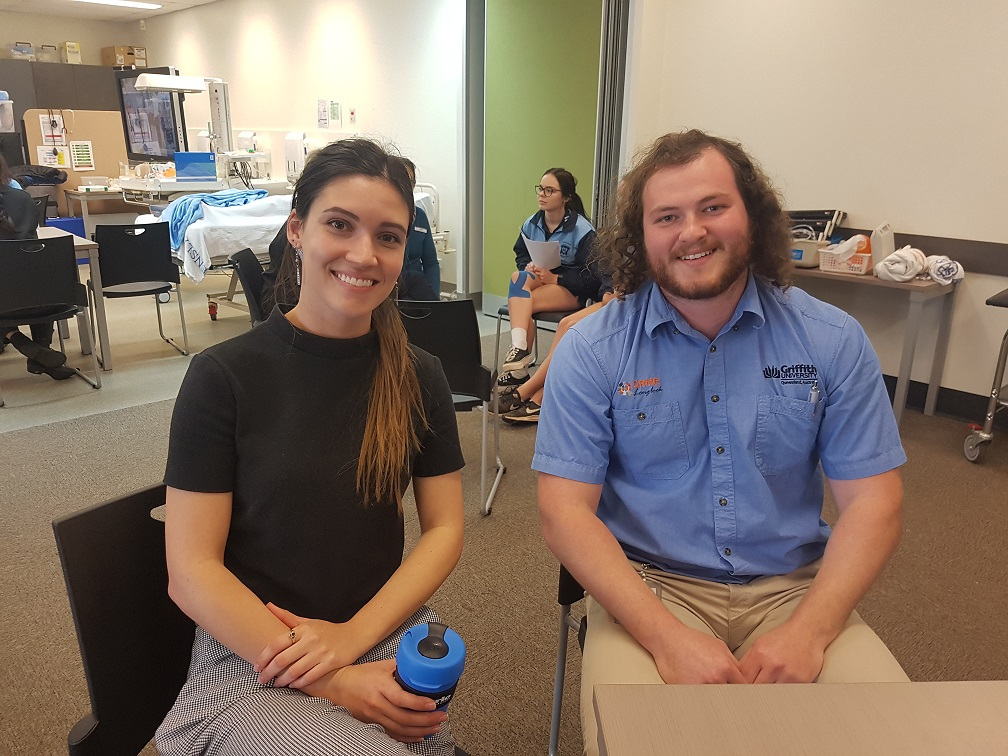 High school students participate in 'health in action' experience
August 29, 2019
High school students in the Toowoomba region recently participated in a 'health in action' experience as a result of the Aspire to Health program.
The program is designed to engage year 9 and 10 students interested in a health career and provide students an opportunity to experience 'hands on' procedural workshops, while exploring all that rural health has to offer, and is currently being delivering throughout the Darling Downs and South West region.

The recent workshop was delivered at the Rural Clinical School Toowoomba with students from The Glennie School, Centenary Heights State High School, Fairholme College Toowoomba, St Joseph's College Toowoomba, Toowoomba Anglican School, Concordia College, Toowoomba Grammar School, Faith Lutheran College and Pittsworth High School.

Aspire to Health is led by Griffith University, the Department of Employment, Small Business and Training - Darling Downs South West Region/Training & Skills, The University of Queensland Rural Clinical School, the University of Southern Queensland, Southern Queensland Rural Health, Darling Downs and West Moreton PHN and the Queensland Ambulance Service.

To find out more about Health Workforce projects our PHN is involved in, visit our Health Workforce page.