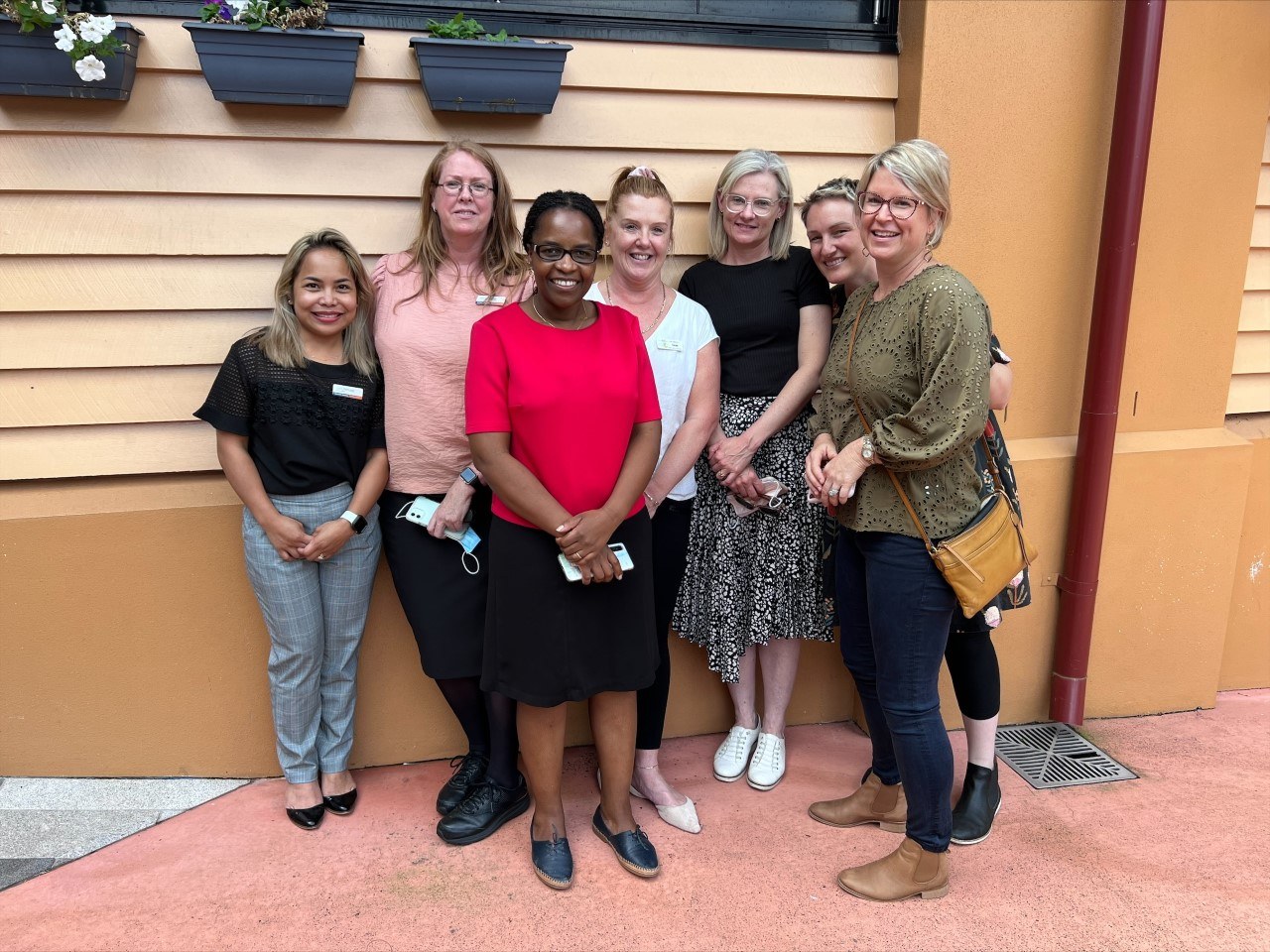 Ipswich Nurses are leading the way for greater end-of-life support
February 28, 2023
The Ipswich Nurses team is supporting every residential aged care facility (RACF) in the West Moreton to deliver quality end-of-life care under an innovative joint team approach.
In 2021, Ipswich Nurses partnered with West Moreton Health's Specialist Palliative care in Aged Care (SPACE) program to improve the capability of RACFs in the West Moreton region to deliver end-of-life care.
Ipswich Nurses has also received funding from Darling Downs and West Moreton PHN to provide palliative care consultancy services in RACFs and thus enhance equitable access to specialist palliative care across 17 RACFs in the West Moreton region.
By joining the staff from the SPACE program and the PHN funding into one collaborative team, Ipswich Nurses are now able to provide an innovative, integrated approach, covering every RACF in the region.
The program utilises a 24/7 on-call triage service to ensure availability, and a shared patient management system database through an external provider.
The function of the expert nurse-led service is to:
Assist the nurses and care staff with care planning for RACF residents.
Train and educate RACF staff – working with nurses individually to develop key skills such as syringe driver management (delivering drugs at end-of-life), symptom management, and meeting general facility needs.
Needs rounding – meeting fortnightly with RACF staff to discuss at-risk patients and how they can help and simultaneously case conferencing GPs or specialist doctors.
Blessing Makoni, Director and Nurse Practitioner of Ipswich Nurses, said the model is having many positive impacts.
"Data shows that the integrated SPACE model has led to a significant reduction in the number of presentations to emergency departments for end-of-life care from RACFs in the region. Furthermore, feedback from the RACFs tells us that the RACF nurses feel supported and confident to provide end-of-life care for their residents," said Ms Makoni.
This continued collaboration represents the PHN's commitment to supporting older Australians to live healthier lives in their place of choice, for as long as possible.
For more information on the program, click here.