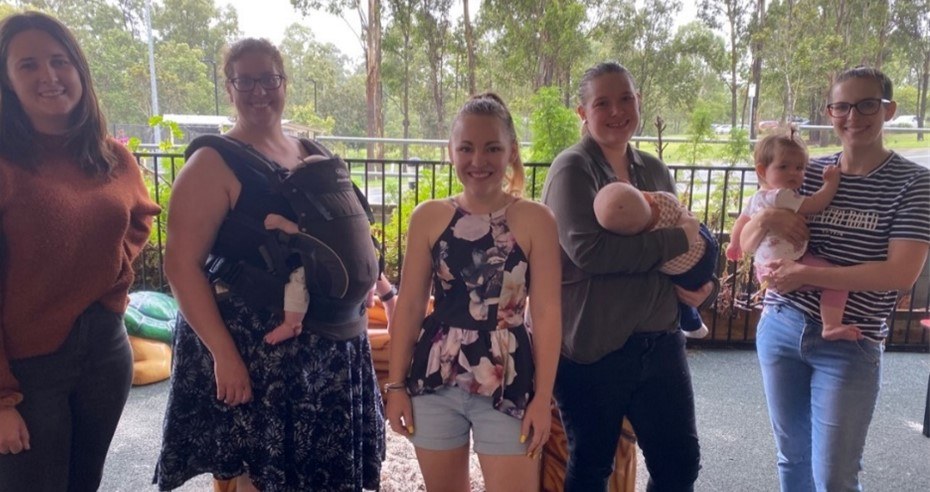 Kitchen Table Discussions create safe spaces to share healthcare experiences
March 31, 2022
Every quarter the Darling Downs and West Moreton PHN's 'TALK ABOUT' campaign presents a new health topic for feedback with community members and health professionals. Each topic features an online survey and Kitchen Table Discussions to find out what is working well, and what can be improved for primary care services in the region.
The most recent topic, Mums, Bubs and Kids, had the highest engagement of any TALK ABOUT topic at the Kitchen Table Discussions. Many participants provided extensive feedback and shared their experiences with their relationship with local primary care services.
Health Consumers Queensland Engagement Consultant, Anne Curtis, organised seven informal discussions across the region based at local homes, cafes, meeting rooms and parks.
"Kitchen Table Discussions are an excellent way for community members to come into a safe and informal space to discuss health topics such as Mums, Bubs and Kids. The process is led by community members which helps participants feel comfortable sharing their stories, experiences and opinions," said Ms Anne Curtis.
These Kitchen Table Discussions format provided an inclusive environment that prompted conversations around mental health support, access to free after hours services and the need for more support for mothers in rural and remote areas.
"Our hosts and their participants come from various cultural, regional, socioeconomic and lifestyle backgrounds which provides a diverse and informative discussion," said Ms Curtis.
The Mums Bubs and Kids topic has now closed but the PHN encourages community members to participate in the next topic — Care for Older Australians. The PHN will open the online survey from 25 April 2022, along with more Kitchen Table Discussions across the region.
For more information visit ddwmphn.com.au/talk-about.