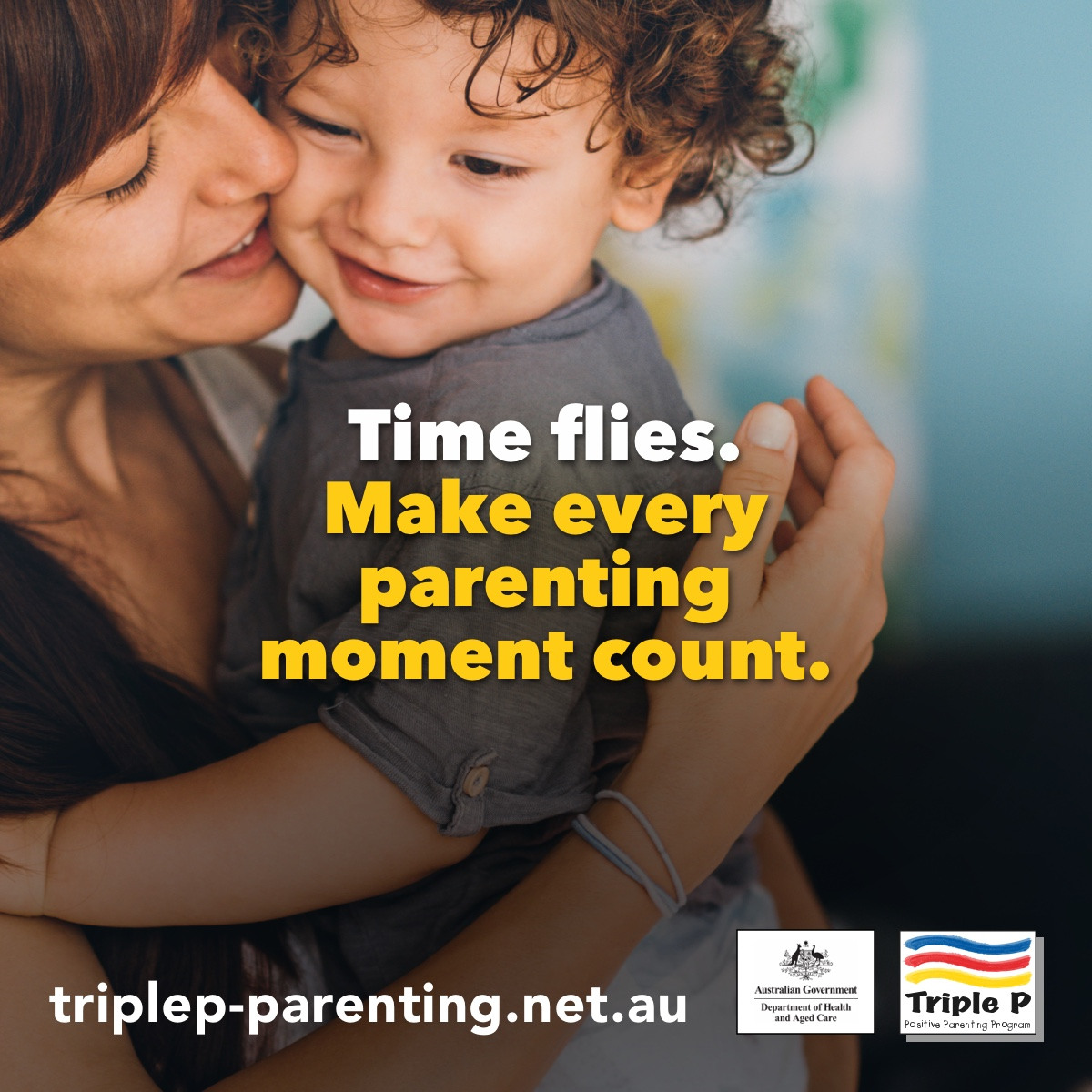 Make every parenting moment count with free positive support!
May 23, 2023
Time flies – making the most of every parenting moment helps equip children with the life skills they'll need to learn, make healthy decisions, and reach their potential. It also helps build and maintain strong relationships, so we can stay close to our kids.
Those relationships build open communication and trust, which will be important as they get older and face challenges and changes.
Now, it's easy to get proven, practical, positive strategies that help parents and carers reduce stress and make the most of every parenting moment, even during stressful times. And a positive family environment helps give all kids a better chance of success in adult life!
You can tackle small problems before they grow, set up good habits early, and help kids express and cope with uncomfortable emotions (like anxiety, sadness, or anger) in healthy ways.
The Triple P – Positive Parenting Program doesn't tell you 'how to be a parent' – it gives you more understanding and builds on the skills and knowledge you already have.
Triple P is fully Australian – backed by research, proven by parents. It's FREE, funded by the Australian Government Department of Health and Aged Care. You can start now, and it's all online: triplep-parenting.net.au