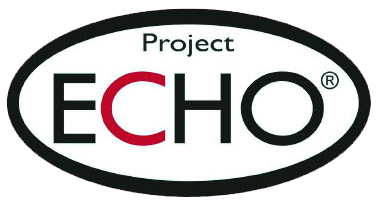 National Palliative Care ECHO announced following PHN support
June 30, 2023
Earlier this year, the Darling Downs and West Moreton PHN provided a letter of support for the University of Queensland (UQ) in their application to expand Palliative Care ECHO through the implementation and evaluation of a nationwide palliative care telementoring program.
In June it was announced that grant application was successful, with the opportunity to begin the expansion of Palliative Care ECHO to a national level for the next three years.
Project ECHO® (Extension for Community Healthcare Outcomes) is a collaborative knowledge- sharing model designed to create a 'learning loop' between health professionals via Microsoft Teams, with the aim of increasing knowledge and access to health care in local communities and bringing care closer to home.
Each session focuses on a specific topic and allows participants to contribute client cases or questions to our specialist panel and the group, with the aim to problem solve challenges, share experiences, and workshop solution-based ideas to improve care delivery.
Our PHN is focused on creating 'Greater Choice for at Home Palliative Care' and collaborating with palliative care stakeholders at the local, state, and national level to achieve care coordination and integration to support people who have a known life-limiting condition, by improving choice and quality of care and support in and closer to home.
The PHN is aware that there is limited access to specialist palliative care services to meet the needs of the patient population, particularly in our more regional and rural areas.
Palliative Care ECHO is an accessible and effective way to upskill the primary healthcare workforce and our members are keen for the program to continue and expand across Australia, expanding the collaboration between stakeholders involved in palliative care.
UQ Program Lead, Dr Helen Haydon, spoke on the opportunity to implement the nationwide program: "we are excited to embark on this national project partnering with Darling Downs and West Moreton PHN and our other partners, both in Queensland and Tasmania.
Through supporting the primary healthcare sector in projects such as Palliative Care ECHO, we can improve palliative care for people with a terminal illness regardless of where they live in Australia."
Darling Downs and West Moreton PHN, in collaboration with West Moreton Health and Darling Downs Health, have provided Project ECHO in the Darling Downs and West Moreton region for almost two years.
The most recent series, Project ECHO Older Persons, ran from February to June 2023 and connected health professionals in the West Moreton and Darling Downs region caring for older persons in any capacity.
The next Project ECHO series will commence in September with a focus on dementia.
For more information and updates on Project ECHO, click here.