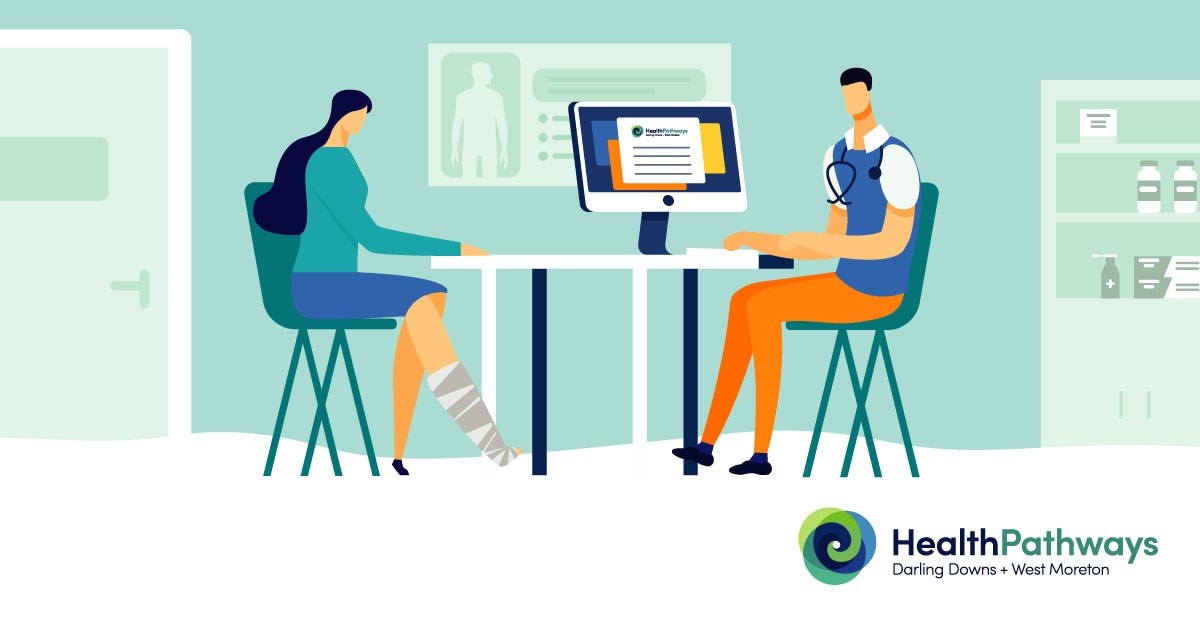 New look HealthPathways web page
September 30, 2020
Our PHN has been working in collaboration with West Moreton Health and Darling Downs Health to create a webpage that provides a central access point for health professionals wanting to access their HealthPathways portal.

The new site helps better communicate HealthPathways to health professionals and health providers in our region while enabling them to register their business and increase their visibility to clinicians looking to make local referrals.

HealthPathways is a key priority for our PHN and this long-term program aimed at supporting GPs and health care professionals helps to guide their patients to better care.

Our region operates two local online portals: Darling Downs HealthPathways and West Moreton HealthPathways. The web-based portals offer evidence-based information for assessment and management of a range of clinical conditions and includes clear referral guidance for local hospitals, specialists and allied health.

Collectively the two portals have over 750 pathways for clinicians to access and during the last year, these pathways have been viewed 36,069 times.