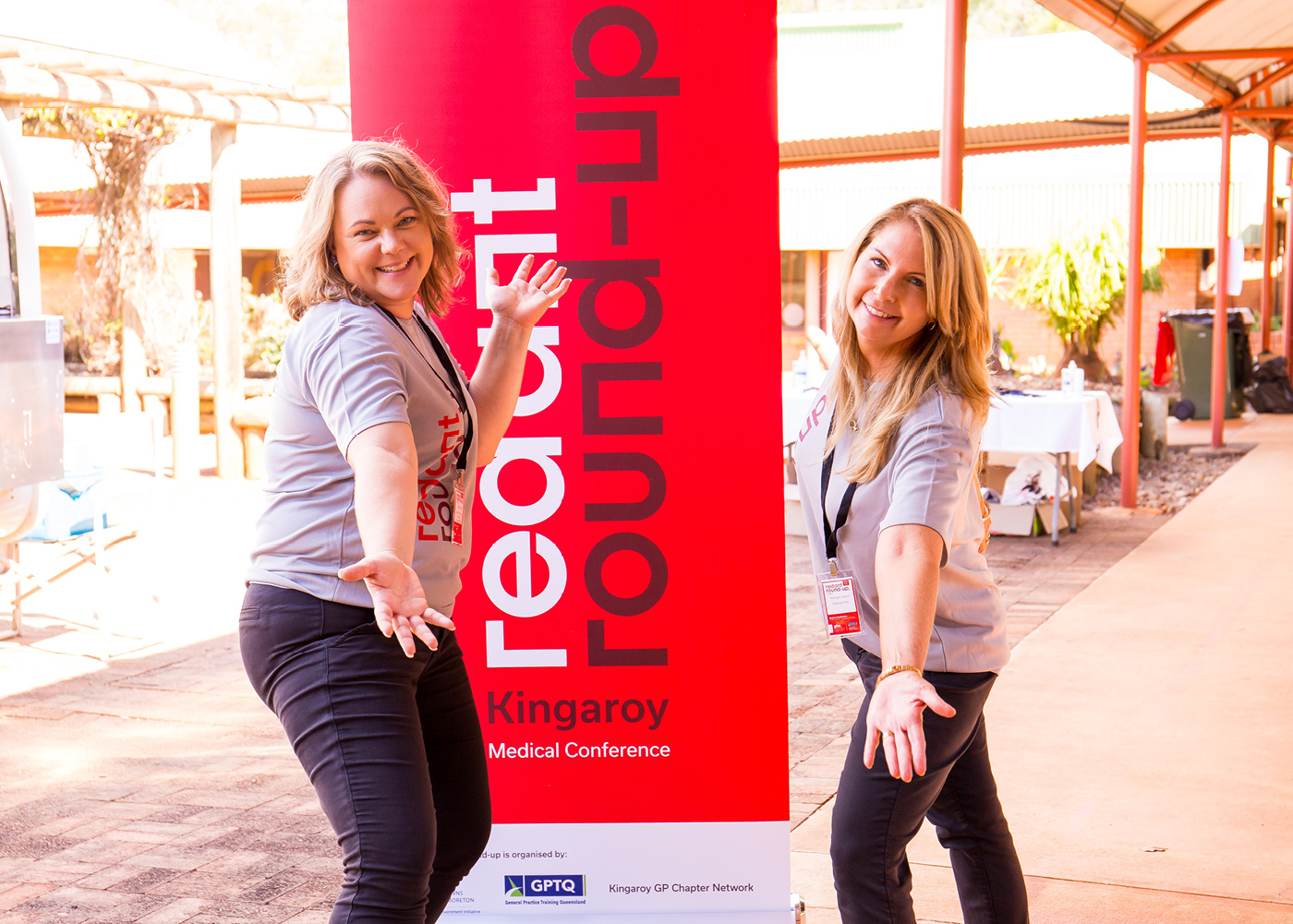 Red Ant Round-up delivers for rural health professionals
March 31, 2021
The Red Ant Round-up Medical Conference has continued to assert its reputation as one of the leading medical conferences for rural health professionals in the Darling Downs region. The two-day event was held for the fourth time on Saturday, 13 and Sunday, 14 March 2021 with a record number of delegates attending made up of GPs, registrars, nurses, allied health professionals and students.
This year's conference focused on the topic of cancer, with over 180 health professionals attending to listen to expert speakers on the theme 'The Big C: Detection, management and recovery' which explored the latest treatments and technologies.
Leading health professionals in their field were flown in from around the country to deliver presentations and workshops on cancer. The conference program covered an extensive amount of content including but not limited to - prostate cancer detection and treatment, and the latest developments in breast cancer management; detecting and removing suspicious skin lesions in a rural setting and the use of medicinal cannabis in pain management.
This years conference program followed its proven format of dividing the education into two streams. GPs, and the other stream nurses and allied health professionals which ensures that each topic of learning is tailored to the disciplines in attendance.

Darling Downs and West Moreton PHN CEO Merrilyn Strohfeldt said the conference has continued to increase in popularity since its inception in 2015.
"The Red Ant provides a great opportunity for rural health professionals to access education and training that you would usually have to travel to metropolitan areas to access while also highlighting the positives of working in rural health," Ms Strohfeldt said.
"The conference not only delivers quality education, but it helps health professionals to build their networks, share education, skills and support."
After a busy day of networking and learning, attendees were invited to the Gala Dinner held at the Kingaroy Townhall. This year's keynote speaker, former league player Billy Moore entertained guests and set the mood for a fun night of networking and dancing.
Ensuring the education opportunity was open to all, the conference also ran its Family Program alongside the formal part of the conference to allow children and partners/spouses to enjoy a weekend in Kingaroy too.
The Red Ant Round-up is delivered on a biennial basis in partnership with GPTQ and the Kingaroy GP Chapter Network, provide a platform to deliver high level of education to health professionals living and working in rural and regional communities. The conference works to build the capacity of rural health workforce and is an opportunity for students and registrars to experience and get a taste of rural medicine.