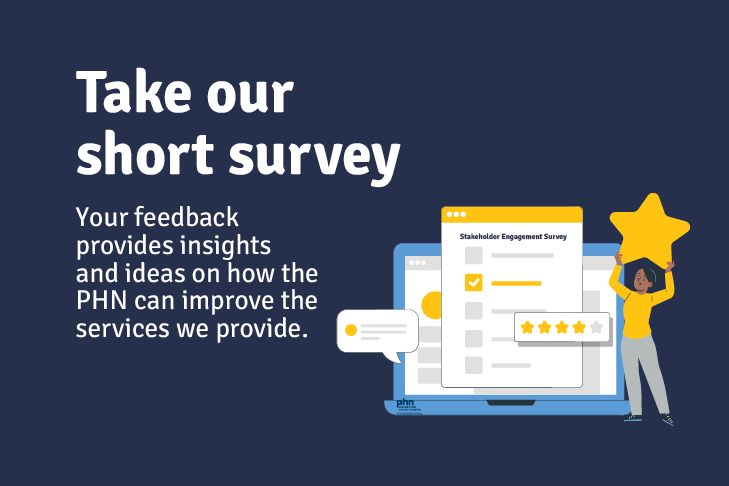 Take our Stakeholder Engagement Survey!
October 31, 2023
As one of 31 primary health networks around the country, Darling Downs and West Moreton PHN plays an important role in the health system. We are here to both support primary health - the health care people seek first in their community, such as GPs, pharmacies and allied health professionals – as well as work with our partners to ensure the right care is there for those who need it most.
Understanding and meeting the needs of our stakeholders is important to us. To help us continue to improve, we would appreciate your completion of our Stakeholder Survey. Your input will help us to work towards achieving our vision of having healthy communities experiencing excellent health care, closer to home.
Your responses will be submitted directly to Insync, an independent research company. Your responses will be confidential unless you give your permission at the end of the survey.
This short survey will take less than 10 minutes to complete. Click here to complete the survey.