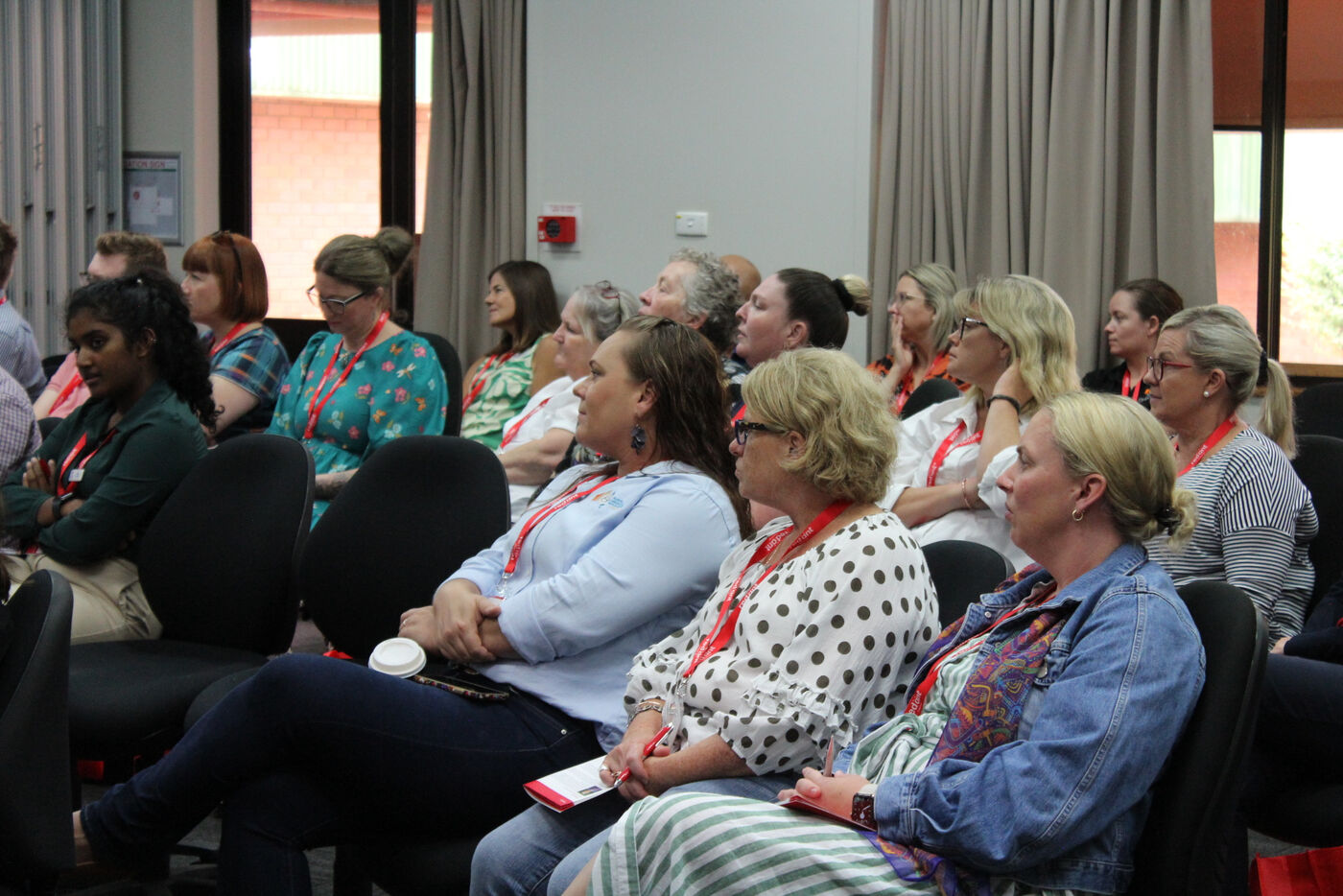 That's a wrap on Red Ant Round-up 2023
March 31, 2023
The PHN's Red Ant Round-up has continued to deliver as a leading medical conference for regional primary care professionals. The biennial conference was held for a fifth time in Kingaroy on Saturday, 11 March 2023, with a focus on mental health across the life span.
The conference was attended by more than 80 health professionals across Australia, including GPs, other specialists, medical students, and service providers.
This year's timely theme of Mental Health and Wellbeing covered a number of topics with a special focus on rural health delivery. Topics included:
Perinatal and maternity wellbeing
ASD and autism assessments
Teenage and mental health
Sexual health and gender dysphoria
Aboriginal and culturally appropriate treatment of mental health
Diagnosing ADHD and other conditions in adults.
After an unforgettable conference filled with interactive learning, workshops, and networking, attendees gathered at a Gala Dinner at the Kingaroy Town Hall. This year's keynote speaker, journalist and author Rick Morton spoke candidly about his experiences interacting with health professionals in rural Queensland, along with other themes of family trauma, poverty and mental health.
The PHN would also like to take this opportunity to thank our sponsors who made the event possible:
Gold:
University of Queensland
South Burnett Regional Council
Silver:
St Andrew's Toowoomba Hospital
Bronze:
Proventus Planners
Darling Downs Radiology
Health Workforce Queensland
Queensland Xray
Statewide Office of Advance Care Planning.