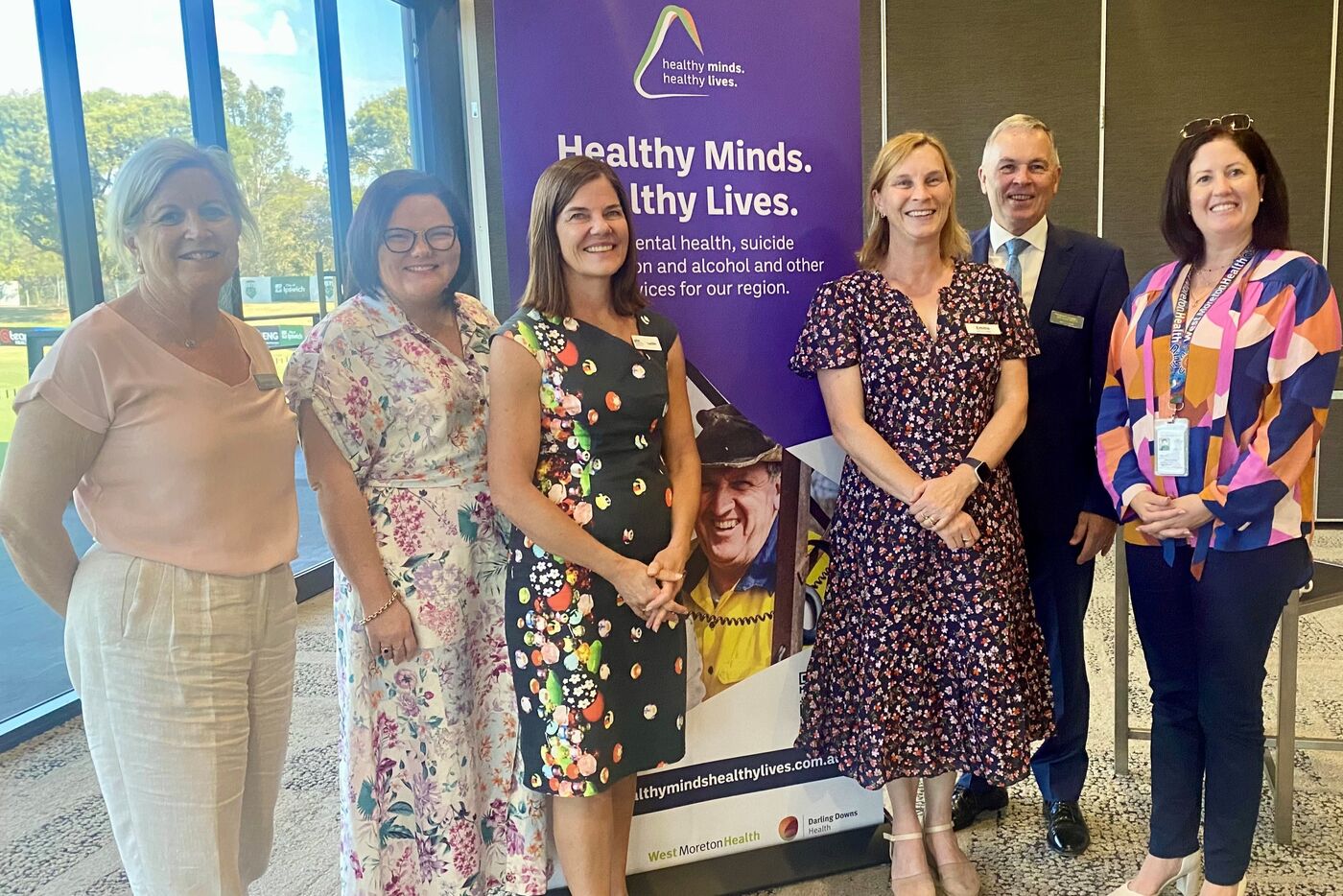 Healthy Minds, Healthy Lives Roadshow reaches final stop
October 31, 2023
The Healthy Minds, Healthy Lives Roadshow will come to a halt today after 12 stops across the region in October.
Roadshow events took place in Goondiwindi, Stanthorpe, Warwick, Chinchilla, Dalby, Toowoomba, Boonah, Ipswich, Kingaroy, Gatton, and Esk, with each event highlighting the importance and impact of collaborative services through a localised lens. Insights were also provided by Executive Director, Mental Health and Specialised Services at West Moreton Health, Emma Foreman, and Greg Nielson, Executive Director, Mental Health at Darling Downs Health.
Healthy Minds, Healthy Lives (HMHL) continues the development and implementation of our previous plans, to ensure that all people living with a mental health condition and alcohol and other drug use in our region can access effective and appropriate treatment. It provides a shared vision and approach, setting our collective goals and aspirations for making a difference for people living with mental health conditions and alcohol and other drug use and their families.
Following-on from the success of our regional Meet-and-Greets earlier in 2023, the HMHL Executive Committed identified an opportunity to re-launch HMHL through a regional Roadshow. The Roadshow was funded and delivered in partnership between Darling Downs and West Moreton PHN, Darling Downs Health, and West Moreton Health.
The Roadshow stops were attended by more than 200 community members and stakeholders across the sector, with positive feedback provided on the opportunities to hear about the important strategies and actions within the plans, as well as meet and network with peers across the sector.
Click here to find out more.