The Autumn VaxBus is on its way!
The Autumn VaxBus is delivering COVID-19 Pfizer vaccines for children aged 5-11, Pfizer Bivalent for adults and flu vaccine. All vaccines are free and no Medicare Card is required, but please bring some form of ID with you.
Schedule
To confirm the time and location of the VaxBus in your town please call 1300 117 792.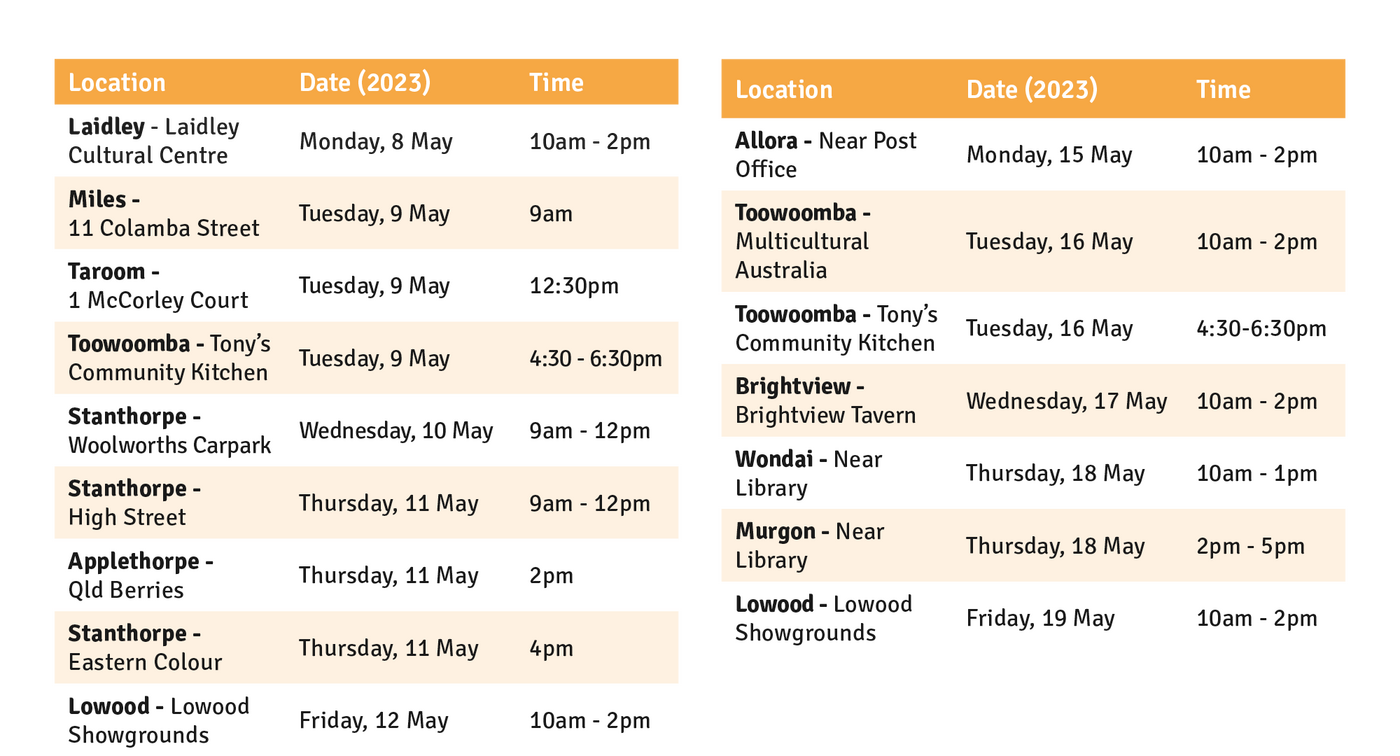 Have questions about the Autumn VaxBus?
You can contact us at info@ddwmphn.com.au or call 1300 117 792.
Help us spread the word!
Click below to download Autumn VaxBus promotional materials.